We provide music recording services to musicians and artists throughout New England. We also work in partnership with different studios around the region, which helps keep your travel minimal as well as invite you to experience new surroundings in New England.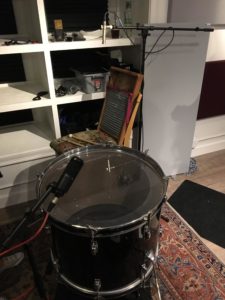 ~ Recording Engineer/Mixer
As a Recording Engineer and Mixer, I have worked with various artists, songwriters, and musicians for nearly 20 years in various genres of music, even before my years at Berklee College of Music. I have the technical knowledge and capabilities to work in any given studio or situation that is required.
~ Producer
As a Producer, I work with the client to help ease, nurture, and push their talents to where they are able to achieve what they set out to do. I am very flexible in my approach to attaining the best possible finished product.
~ Location Recording
Need a live performance recorded for broadcast or release? Garrett Audio has the ability to record from 2 tracks up to 24 tracks digitally. We also have the ability to travel anywhere in the world if your needs require it (passport in hand).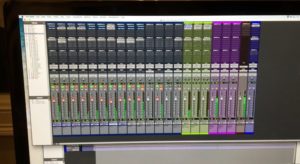 ~ Equipment
Our equipment list includes Pro Tools 12, Magix (formerly Sony) Apps, Presonus Studio One, Cubase, Logic, SSL, D&R, Audio Technica, Oktava, AKG, Sennheiser, Blue, and many other industry standard equipment.